The Revival Mission Events
Make plans to be with us in this year's camp meetings.
Venue: The Revival Mission Auditorium
22 Yellow Duke Street
Calabar, CRS. NIGERIA
Date:. December 7 - 10, 2017
For hotel reservation/registration contact or call this number: +234 8077 441078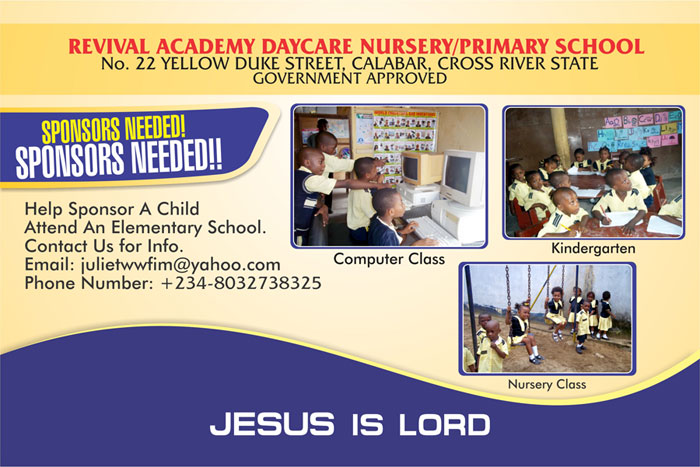 Mark your calendar to attend:
Emergency Security Fence Building Project
For inquiries please call or contact:
Bishop Dr. McDonald Imaikop
Email: mcdonald_imaikop@yahoo.com
+234 8077 441078
For more information please contact our US representative: Patricia Beckman.