Ministry Products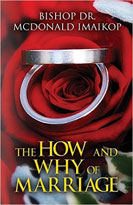 The How and Why of Marriage
The How and Why of Marriage is a book that has been long in coming following several years of research with singles and young couples around the globe. The book is not just timely with the most sought after questions of life, but a guide that if properly adhered; will solve myriads of escapades in marital relationship. It is written to help solve wrong perceptions of love in today's world view. The author has applied common knowledge with available scriptural support to expose corporate fallacies and warning young people of pitfalls and the way out. A must read book.
Order copies online at www.amazon.com.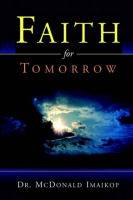 Faith For Tomorrow
Faith for Tomorrow was written with a passion to encourage and inspire the Body of Christ to fruitfulness and steadfastness. It is a book that will inspire your faith and put fire in your bones. Seven kinds of faith are addressed, and the author attempts to guide the reader step by step in his walk with God. He delves right into the topics and presents live examples to back every statement with contemporary events. The book will be a companion for the struggling Christian, and will serve as a guidebook for mature believers who are confused about their walk with God. What you read in this book will blow your mind, leading you to hunger for God. It was written for those who want to go the extra mile with God. Read it to be wise and get understanding.
Order copies online at www.amazon.com.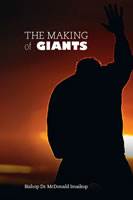 The Making of Giants
The Book " The Making of Giants" encapsulates over 40 years of research on Leadership and Management Development. The Book unfolds the untapped Ministry dynamics of successful Leadership strategies in today's busy world. It is written as a tool for those in the market place and Church Ministries with emerging Leaders as the target audience.
Order copies online at www.amazon.com
Ministry Newsletter
To receive our electronic quarterly Missionary Newsletters just send an e-mail with your name requesting to be on our mailing list.